I decided to surprise my sophomore son at his dorm, 8 hours away, and give him a room makeover.
He is an RA this year, so he has his own room. You can see the before photos here. (He called it his humble place…but it was sad and sterile).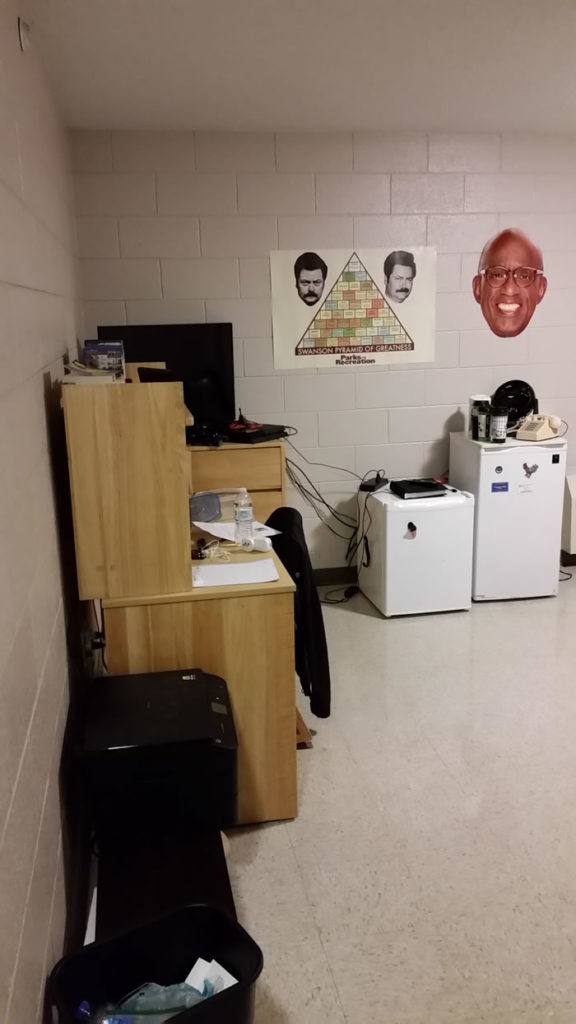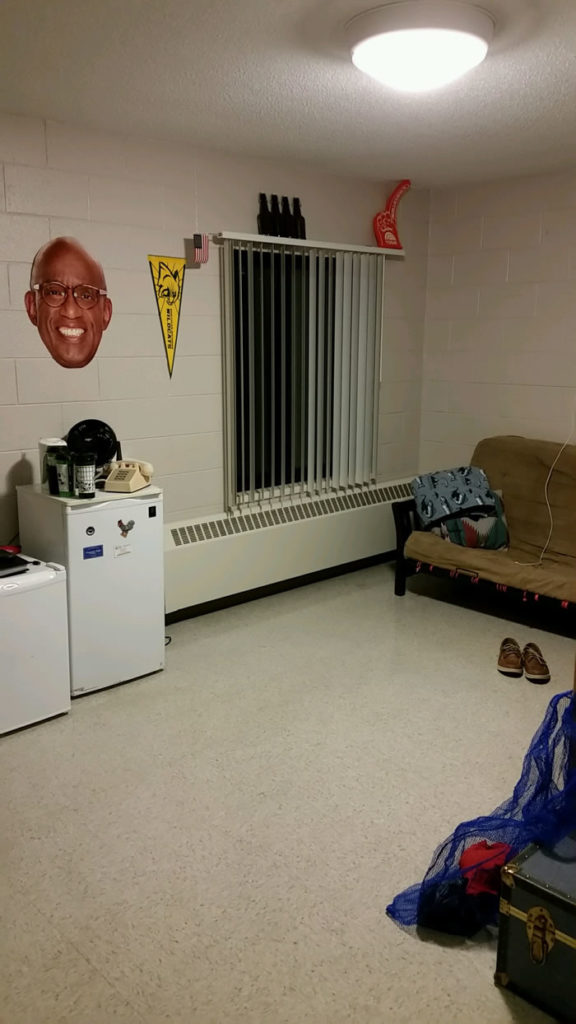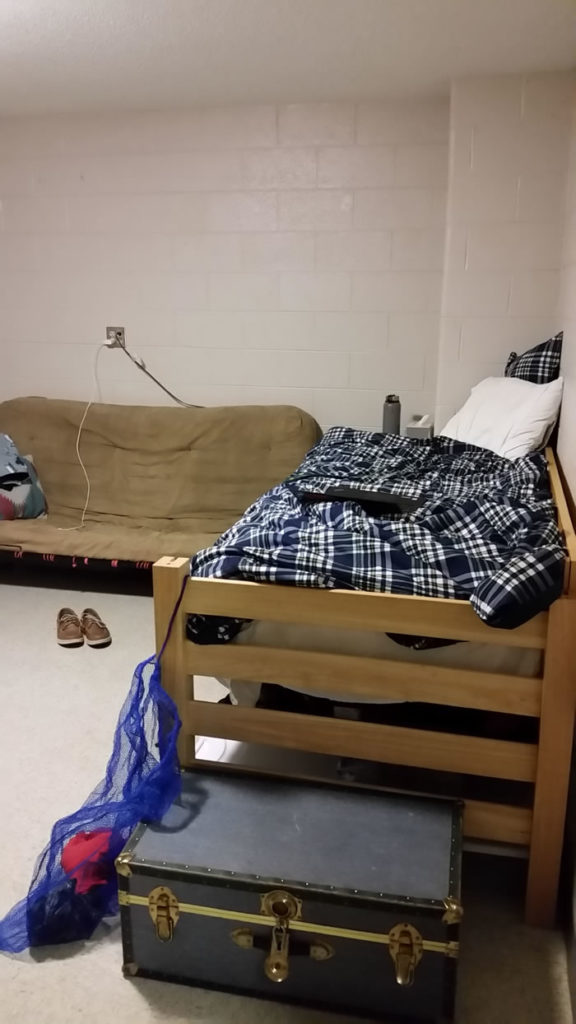 Amazon saved us as I only had a few days to order everything…and get it sent up there, but was able to time it to arrive the day we did.
The rules were:
All dorm room furniture existing in room had to stay in the room.
We could only use command strips to hang everything.
No clip lights.
No painting.
A big soft shaggy rug was the best thing we could have added. Hopefully he won't lose things in there! Sturdy, but inexpensive cubbies that looked good were used for extra storage and to hold the TV screen. (Note: I never had a TV in my dorm room!) Large scale maps, flags and posters help cover the cinder block. We used his hat collection to help cover a short wall as well. And, knowing he loves his hammock, we raised the bed and hung that below. We found the futon at Goodwill…I know…gross…but I checked it over, washed the cover and covered it again with a jersey knit sheet. Viola!
He even has layered lighting! Including a cool new dimmable, multi-functional desk light, a 3-way floor lamp and remote control, multi-function LED strip lights.
He's off to a good start. We were going to have a "parade of RA rooms", but ran out of time…maybe next time!
Sam is studying fisheries and wildlife with the intent to go on to Veterinarian School.