Do you remember the Emmy award-winning T.V. show, Designing Women?
The series depicted four southern ladies who run Sugarbakers, an Atlanta based design firm. Design decisions were made while sipping tea, lounging on their traditional sofa, and chatting about love and life in a neatly organized room. Indeed, they made the job appear glamorous, even with their big hair and shoulder pads. Interior Design may sound like all fluff and fun, but similar to a sign we recently read that stated, "So all you do all day is pick paint colors and fabrics?"
We are here to put the kibosh on this design myth. It is true that Ben Moore (paints) and Robert Allen (fabrics) are my friends, but we have many other parts to our daily jobs. As we mentioned in our last article, no day is ever dull! Sipping tea may happen as we navigate the web, and we just sold our studio sofa, so there is no lounging currently! There are too many facets to our field of work to ever be resting on our laurels.
A typical week's work could involve perching on a two-story ladder to hang color samples high up on a wall for the clients to view to installing new bedding in a newly designed room. Some days we are searching for the perfect pieces in a design, such as tiles for a bathroom design, or just the right cowhide to use for upholstering a chair. You may find us in a warehouse trapesing through aisles of stone slabs and asking the crane operator to move them all to reveal the perfect one in the back!   Researching new ceiling products, or how to get a large dresser up a tight staircase of an 1800's Greek Revival home and or learning about "fandeliers" are crucial parts of our workday.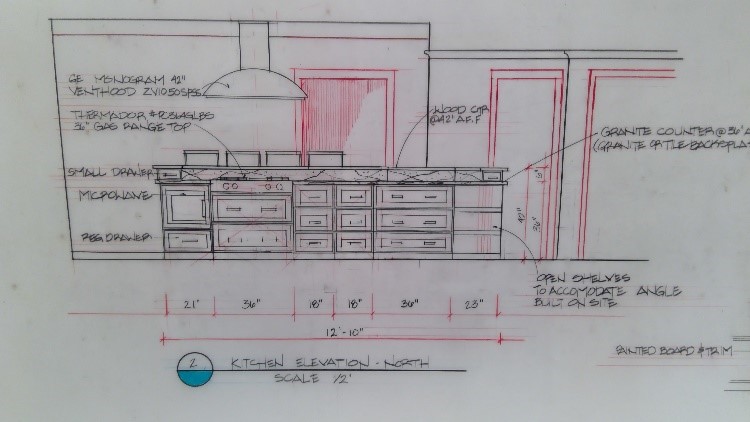 Site visits during construction are a huge part of our client services. We work with the contractors and sub-contractors like electricians,  plumbers, tile and floor installers to ensure correct layout and placement of specified items. Generally, we are wearing boots and jeans for these visits, not dresses and heels, like Delta Burke and Dixie Carter. We team up with our lighting and hardware experts and make sure that scale and function for the room are correct. We also, erm, pick out toilets and drains for showers and even bathroom accessories–the dirty stuff! At times, we are sanding and staining various types of wood to decide the correct species and finish for trim or floors. On most projects, there will be measuring, drawing, rendering, specifications and photographing of spaces.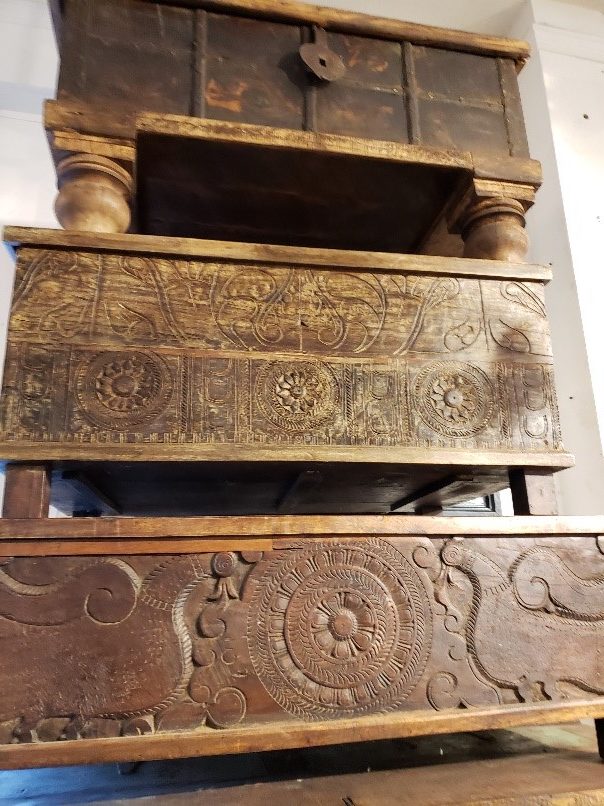 You don't know where you may find us! One day we were out searching for pinecones and nuts for a nature-inspired design, and another day took us to a remote location out of state to work with a renowned mid-century furniture fabricator. We work with several barn wood collectors and have hunted for the right beam and wood for some lake homes we have designed. Most recently we were shopping in an antique district in North Carolina to find a one of a kind piece for clients in Michigan and Washington DC. These are sneak peeks into our everyday world.
The best part of our work is the relationship that we develop with our clients. We enjoy learning about them, their history, stories, and their future plans. Our clients all look different: from stay-at-home-moms to doctors, lawyers, bachelors, and executives. What do a chef, a head coach, and an NFL player all have in common? We got to know them on a personal level while designing their dream spaces. This is where chatting about love and life come into play–the conversations along the way that show us who they are and how we can make their home environment the way they imagine it to be.
Stay tuned for the next article in our Interior Design Matters Series: "Something Old, Something New, Something Animal, Something Blue." If you have questions about interior design or would like to discuss a project or need a consultation, please call us at 734-562-2456 or email Kitty at  design@kittyandcompany.net. Visit us at 114 N. Main Street in the Sylvan Bldg in Chelsea, MI.