Our adventure every Spring and Fall at High Point Furniture Market is to load up with new ideas, the latest trends, gather information, and establish new relationships with vendors that we feel represent our clients and us well. It doesn't hurt that we also enjoy exquisite food in beautiful settings courtesy of the various showrooms!
This market we shopped for hidden treasures in the art and antique district – and found a few things to bring back home for our clients.
A few key trends that we loved to see: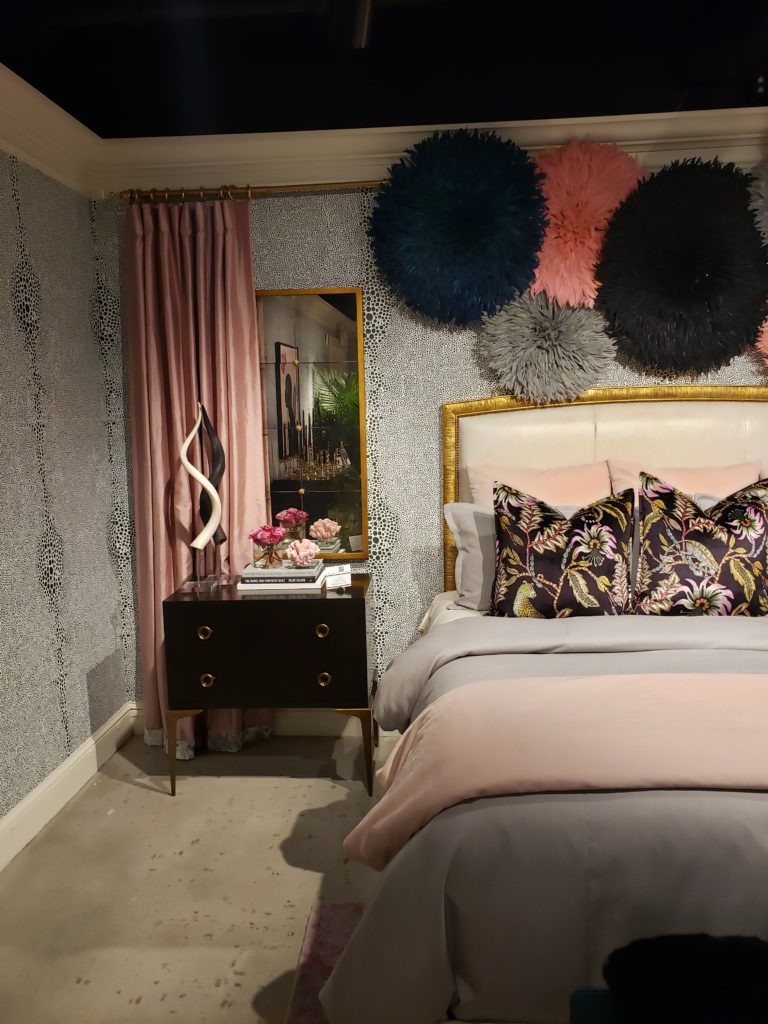 The use of soft pinks and rose along with grays and blues. Hmm, did I just say that? I am not a pink kind of person personally, but they were pretty and refreshing, and a little retro. Everything comes back at some point, and even with some new twists.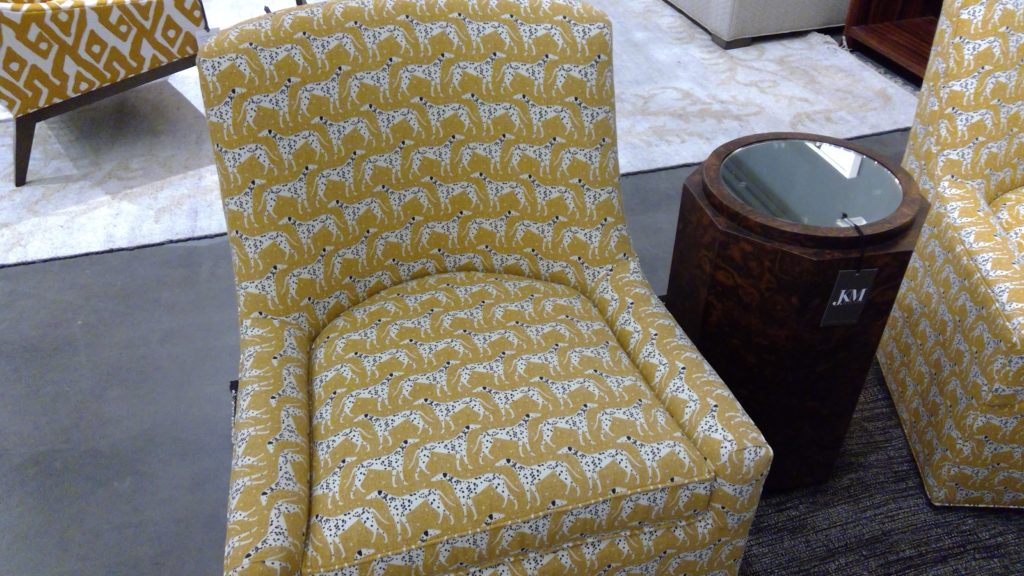 I loved the textile art that we saw, whether it was framed or not.
Pom-pom fringes on pillows and other items.
Prints with dogs: there will always be a featured animal at the market. (In the past we've seen llamas and even octopi!)
Color is coming back in – I am so happy!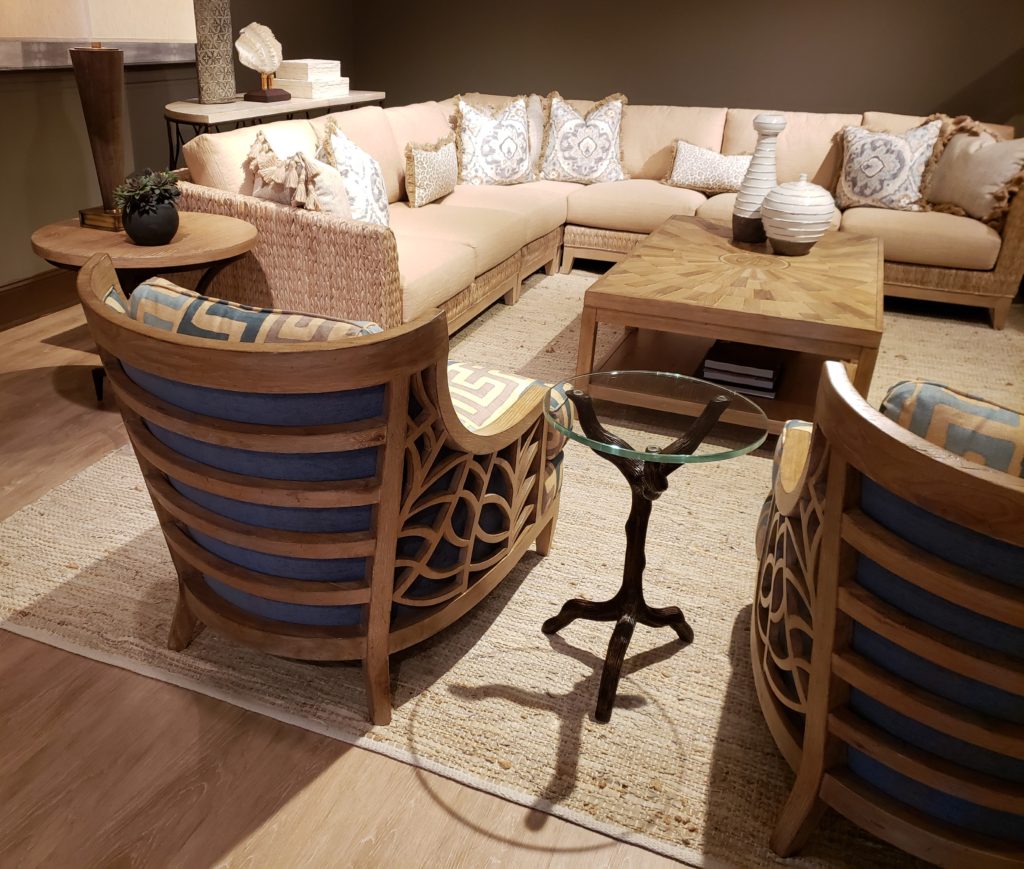 Floral – another throwback to my growing up years. Am I that old?
I love bringing the fresh ideas of market back with us when we work in our clients' homes. With so many curated looks and new items in one place, it is hard for my brain to not buzz with new ideas! Do you like any of these trends I have mentioned? I can't wait to put some of them into action in future projects.
We coupled our most recent trip with a stop afterward in Washington DC to visit and work with a client on her new home. That was a highlight and story in itself; we will cover that in another blog post.