Honestly, blue is not my "go to" color, when I am designing spaces or buying clothing for myself. However, this season I have found myself appreciating hues of blues.
First of all, I've recently gained a talented design assistant, Angie, (more on her soon). One of the first days she worked for me, she told me her favorite color was blue, I secretly wondered if we would get along. Let's just say we balance each other on the color wheel! The yin yang of design, perhaps? ☯. Just today, I went to her beautiful lake cottage, and she wasn't kidding…it was a welcoming blue feast. Various shades of watery blue calmed the walls, while leading your eyes right to the lake.
Secondly, speaking of lakes and cottages, we have been remodeling and designing a series of lake homes, and shades of blue has been a recurring theme in many of them. It's hard to NOT use blue in these projects – as they act as a neutral, and of course they look out onto some of the most spectacular blue waters you will see, drawing the outside in. The use of these blues have been inspired by the client's desires, and I have to say, all of them have turned out so "blue-ti-ful".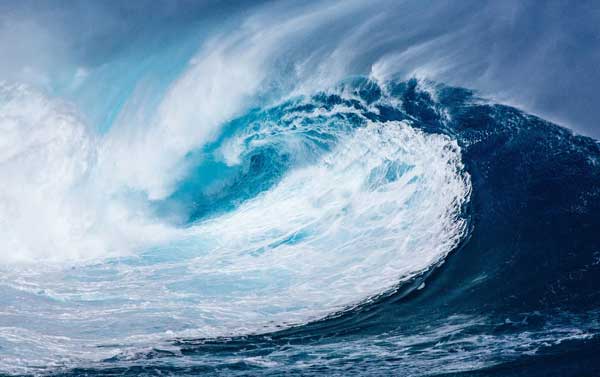 On a side note – I highly recommend visiting Michigan. Our lakes alone are an exquisite backdrop for any getaway – so come for a fabulous summer vacation, and of course, the great lakes have no sharks!!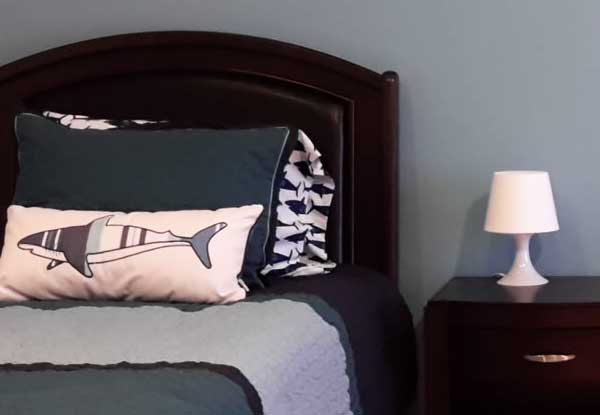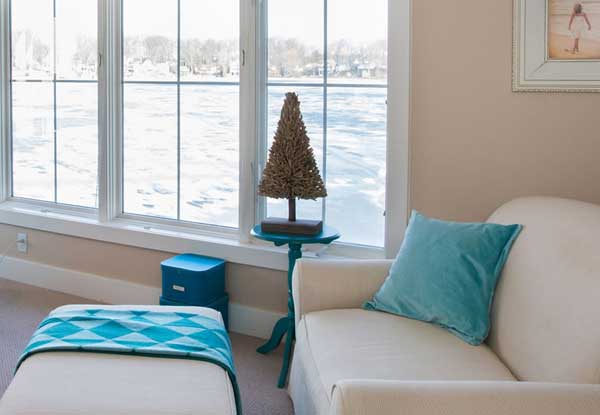 Third in my list of appreciation for the color blue is a design project I've never attempted before – an almost all blue personal wardrobe for a week long blue affair! I am most excited for our son's upcoming graduation from the United States Air Force Academy. Their uniforms are called, "Blues", and it's a good thing he likes blue, as that is all he has worn for four years! If I can pull this off, I think I will have mended any broken relationship I have had with blue.
My fourth and biggest point is that as I spent time at the High Point Furniture Market #HPMKT (at the end of April) – the showrooms were trending blues, but a bit more mysterious and luxurious versions of blue; indigo, jewel toned blues, purple blues and the darkest of navy blues. Leather rugs with blue leather accents – beautiful blue glass, deep blue walls, velvety blue chairs – I found myself being drawn to blues in a new way. Here's to my new found appreciation of the varying shades of this fascinating color, and to future projects featuring hues of blue.